Rescpect of Customer Privacy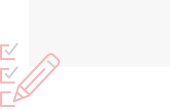 The owner and administrator of web site www.e-katarzynka.pl, hereinafter Katarzynka is company:
E-Katarzynka Katarzyna Jarosz
Liszki 194
32-060 Liszki
woj. małopolskie
POLAND
NIP: 944 184 04 32
REGON: 122860633.
Katarzynka is a web-shop where you can buy generally understood flowers, for example bouquets, bunches, compositions etc. and small gifts as teddy bears, chocolates, greeting cards etc.
To complete transaction Katarzynka needs the following data:
From person, who makes an order, hereinafter Sender, Full Name, Address, phone No, email.
From person, who is an order made for, hereinafter Recipient, Name, Address, phone No.
While making an order Sender can enter a short message, hereinafter a Note, for Recipient. This an only way to communicate to Recipient, who sender is. Katarzynka doesn't inform Recipient neither orally nor written form nor any other form on the subject of Sender data.
All proceed data are used only for realization of order.
Katarzynka doesn't transfer any data to any third party, except situations, when it's necessary to realize an order – to online money-transfer operators, other cooperated flower shops, couriers etc. Only necessary data are transferred then.
Katarzynka makes contact via email, phone or personally with Sender or Recipient only to realize an order.
Registered Sender has opportunity to administrate all entered data just after logging in – he can edit or delete entered data. Not registered Sender can ask Katarzynka for editing or deleting data via email, phone or personally.
Katarzynka cooperates with two online money-transfer operators – DOTPAY S.A. and PayPal Inc.. They are responsible for safeness and security of online transactions in Katarzynka's online transfers.
Katarzynka uses cookies to store to operate. They're a small text files, necessary for proper web-shop working, sent on customers computer. You can administrate them thru browsers preferences. However, reduction or aborting of use them can cause using Katarzynka's web-shop unavailable.
All data are encrypted with highly advanced cryptografic alghoritms. It is also secured with passwords, what makes thirdpart access unavailable to it.



Legal basis:
Ustawa z dnia 29 sierpnia 1997 r. o ochronie danych osobowych (Dz. U. z 2014 r. Nr 0, poz. 1182, z późń. zm.)
Information regarding online dispute resolution pursuant to Art. 14 Para. 1 of the ODR (Online Dispute Resolution Regulation):
The European Commission gives consumers the opportunity to resolve online disputes pursuant to Art. 14 Para. 1 of the ODR on one of their platforms. The platform (http://ec.europa.eu/consumers/odr) serves as a site where consumers can try to reach out-of-court settlements of disputes arising from online purchases and contracts for services.