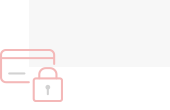 Online Florist Katarzynka accepts 3 way of payment:
Online banking – e-transfers, credit cards -, supported by:
- DOTPAY S.A.
- PayPal Inc.
Regular transfer; Bank account details:
E-KATARZYNKA Katarzyna Jarosz
Liszki 194
32-060 Liszki
IBAN (BIC): PL 48 1050 1445 1000 0091 3531 2032
SWIFT: INGBPLPW
As transfer title please enter: order No, delivery address or ordered subject.
Cash while self-collect. Then please contact with Katarzynka immediately to determinate the details.
The way of payment you choose in the final stage of making order.